| | |
| --- | --- |
| Posted on December 11, 2017 at 8:10 AM | |
Hello,
The festive season is upon us! And we've even had some snow (which almost instantly turned to sludge then disappeared, but hey, still snow!). It's always a little slow for us this time of year, but (I've been keeping busy in the studio and preparing for some upcoming projects in the New Year.
At the end of November I had a fun job in Norfolk, where I spent two weeks painting a night time Disney Cars themed bedroom for a little boy named Buddy. We painted Buddy's bedroom in his old house a few years ago, but having recently moved his parents asked if we could paint a very similar mural in his new bedroom, but with a few updates as Cars 3 had been released and he had some new favourite characters.
Getting to Norfolk took a little longer than expected (as all journeys involving the m25 on a Monday morning seem to!), but once I arrived and had a little chat with Buddy about what he wanted I got straight to work planning out the room and drawing the scenes and characters. The next couple of days were spent painting the ceiling the a deep night time blue and then covering it with thousands of stars, which I then went over with glow in the dark paint to make it extra special at night time.
Once the sky was complete, I began painting in the background desert landscape. This is always quite a long process as the different sections all need about 3 coats of paint, and its little details like shadows that make a big difference.
Once the background was painted, I started work on the scenery – buildings, signs and foliage. I think this was all very frustrating for Buddy who just wanted to see me paint Lightening McQueen! But the way we work is to paint from the background to the foreground so unfortunately characters are generally the last element to be painted.
I always find painting buildings quite a challenge, especially as these were to be painted to look as if they were seen in partial light, so lots of neon lights and shadows. I was pleased with how they came out, though I was quite tired of painting straight lines by the end of it! Buddy wanted lightening McQueen to be donning his new paint job from Cars 3, so I adjusted our previous design and even used some gold paint to add finishing touches to lettering to give it extra impact. He also wanted Cruz instead of Sally this time, which was no problem at all as all of our designs are bespoke and hand painted, so we can adjust designs and make them exactly what the customer dreams of.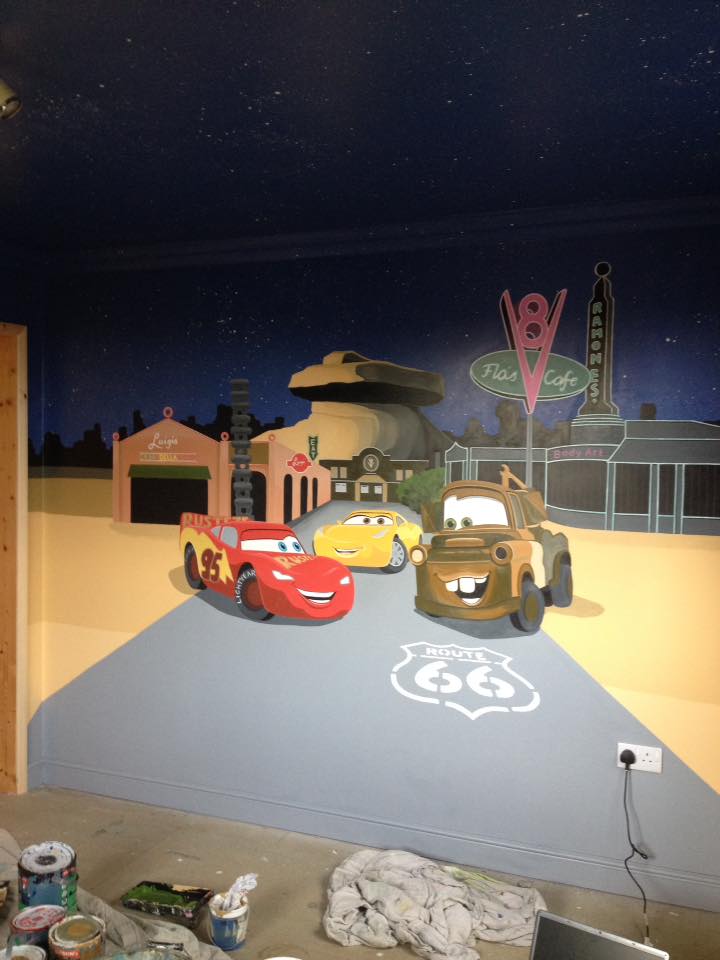 Instead of the Japanese race track that we painted for him before he wanted the Demolition Derby from the new film. This was fun to paint, as it meant I could add a lot of texture into the background and make the design fit the shape of his new room.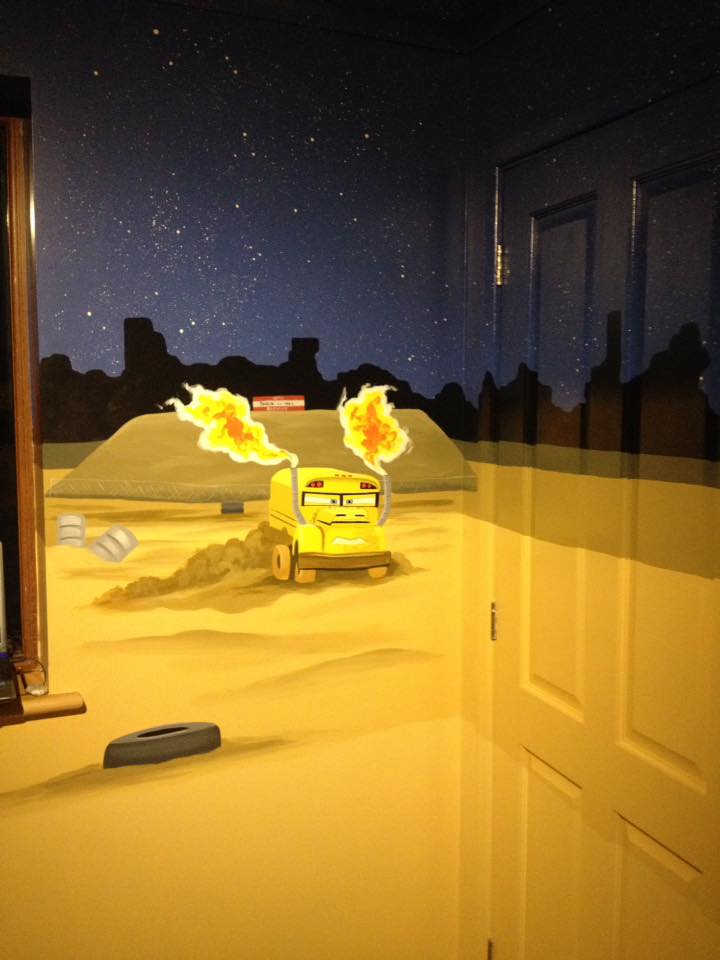 Painting characters and adding little details is always my favourite part of any children's mural, so I spent most of the second week painting these and making them look just like they do in the film.
I also painted the wardrobe door, skirting and radiator so that they all fit in with the theme. This helped to tie in the whole room and make it more of a coherent space.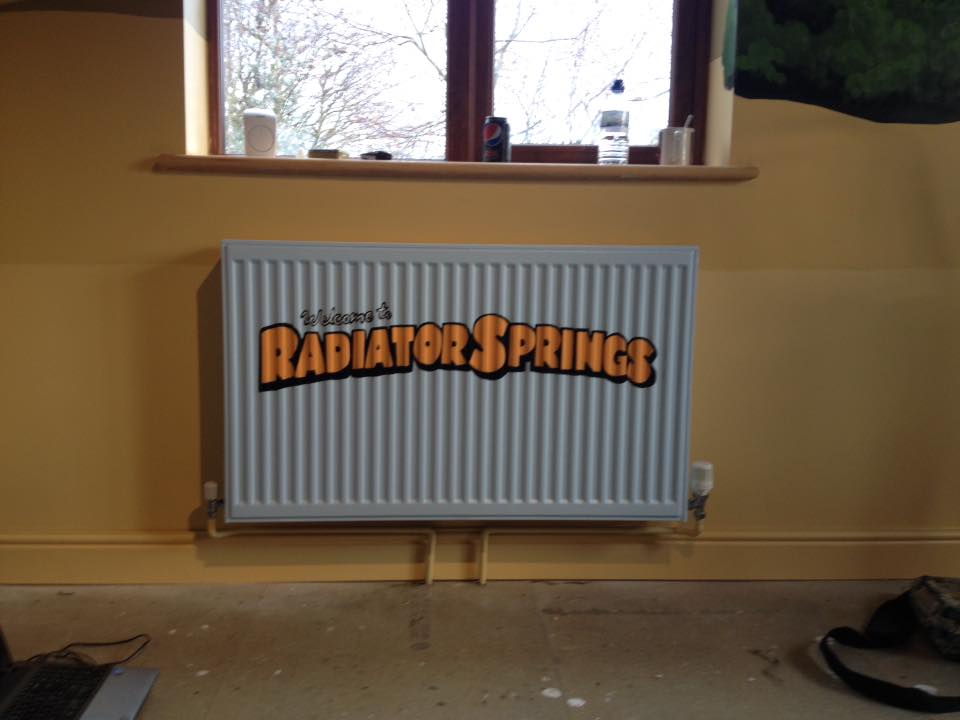 After two long weeks of working extremely long days the room was complete and Buddy was ecstatic with his new bedroom. Its always so lovely to paint murals for children as they get such joy out of our work.
It was also lovely to get to visit Norfolk. I stayed in a B&B that was right on the coast so I got to sleep with the soothing sounds of the ocean (even if it was freezing cold!) and to take in some of the beautiful Norfolk countryside.
We have a few large jobs coming up next year which I am excited to share with you all once we get going. In the meantime, I hope you all have a wonderful Christmas and New Year and get to spend quality time with your friends and family enjoying the season.
Merry Christmas from Marvellous Murals!
Jaime
Categories: None